Long-Term Mold Damage Repair in Mount Vernon Premises
8/20/2023 (Permalink)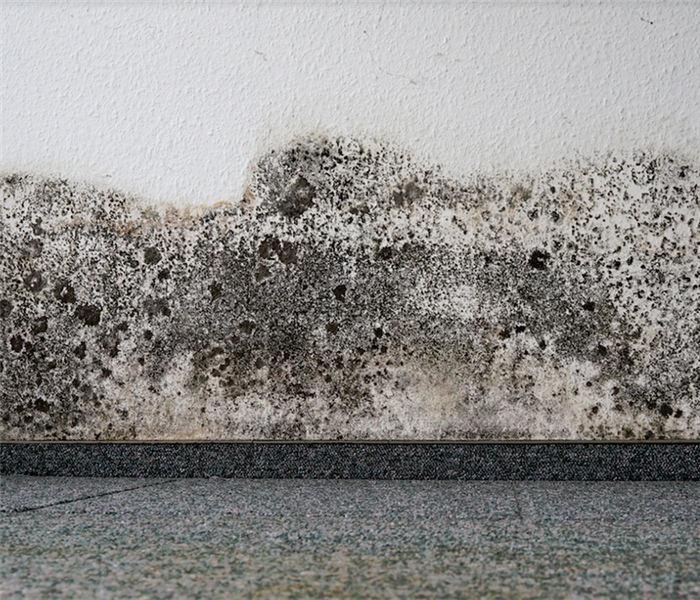 Running a business is already hard enough, but mold damage can complicate it even more. Contact SERVPRO 24/7 for professional services.
SERVPRO® Handles Mold Removal Conveniently for Mount Vernon Establishments
It's no secret that location choice is critical for business success. However, in most cases, the focus is mainly on the opportunities the location offers, like easy customer access. One often overlooked aspect is the location-based problems that might plague your Mount Vernon facility. If you have experienced regular mold damage and your facility is located near a river, the higher humidity, seepage, or flooding might be the culprit. SERVPRO can help probe the issues you face and identify the root cause.
The appropriate mold damage repair approaches leave Mount Vernon premises fully restored after most incidents. SERVPRO technicians can also advise you on solutions such as improving ventilation or encapsulation to prevent a recurrence. Moving your operations to a different location may also be a consideration, primarily if you identify another convenient site for your business.
Notable Mount Vernon Businesses
If proximity to a major highway is a primary concern for your operations, there are significant stretches of the I-5 far away from the river where you can set up. This section hosts many businesses like lumber dealers like West Forest Products and Sound Cedar or RV dealers like Country Motorhomes, RV Country, and Poulsbo RV-Mt. Vernon. Luckily, in Mount Vernon, there are limited water bodies apart from the Skagit River passing on the City's Western and Northern edges so you can find an alternative location fast.
Government and education institutions in the city
If your operations benefit from proximity to an established institution, such as a government office or educational institution, you may prefer to relocate close to one. There are several institution categories in the area that you can consider.
Fire departments like Mount Vernon Fire Station 1 on S 2nd Street and Fire Station 2 on N Laventure Road
The City Hall on Cleveland Avenue
Libraries include the City Library on Snoqualmie Street, Skagit County Law Library, and Mt Vernon Library Commons.
SERVPRO of Skagit and Island Counties avails all necessary mold damage repair resources wherever your business is located. Call us at (360) 873-8744.