SERVPRO Offers Premier Mold Removal in Mount Vernon
1/22/2023 (Permalink)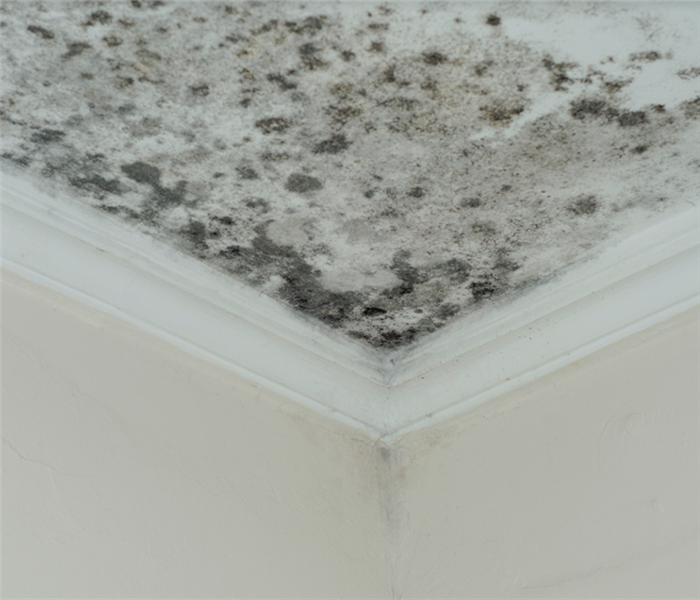 Dealing with mold by yourself can be quite overwhelming. Contact SERVPRO to help you during this difficult time. Our technicians are standing by 24/7.
Mold Removal Is Safe and Effective in Mount Vernon Homes with SERVPRO
Spotting mold growing in a damp, dark part of your home is a sign that you need professionals to get things under control. If mold removal from your Mount Vernon home does not happen fast, the contamination can spread extensively, making it harder to contain and restore.
SERVPRO techs use IICRC S520 guidelines during mold removal from your Vernon home to ensure that the process is safe, effective, and quick. We use scientific and proven methods during restorative cleaning to get the mold levels back to preloss condition.
Cleaning Methods Used by Mold Specialists
Rather than relying on a single cleaning method, SERVPRO techs use the best methods for a given situation. Techs analyze the material involved, extent, and location of mold before deciding on any cleaning method. In many cases, SERVPRO restorers often use a combination of these methods to improve the efficiency of the process.
The most commonly used mold cleaning methods include the following-
Air-based methods: HEPA-vacuuming and air-washing are air-based methods to clean mold damage. As there is a high potential for aerosolization of the contamination, SERVPRO techs use strict engineering controls when using this method.
Liquid-based methods: Rely on the cleansing property of water containing a detergent cleaner with a physical or mechanical cleaning process to dislodge the fungal contamination.
Abrasive methods: Sanding, scraping, and abrasive media blasting fall under this category. SERVPRO techs are extremely cautious when using this method, as it can aerosolize the contamination.
Controlled Demolition
In some situations, SERVPRO techs might need controlled demolition to expose hidden contamination, especially behind walls. Whenever deemed necessary, we always brief the customer about the benefits and risks of the process so they can make an informed decision.
Call SERVPRO of Skagit and Island Counties at (360) 873-8744; We're Faster To Any Size Disaster.