I Just Discovered Water Damage in My Burlington Property. Which Water Restoration Company Can Help?
9/19/2022 (Permalink)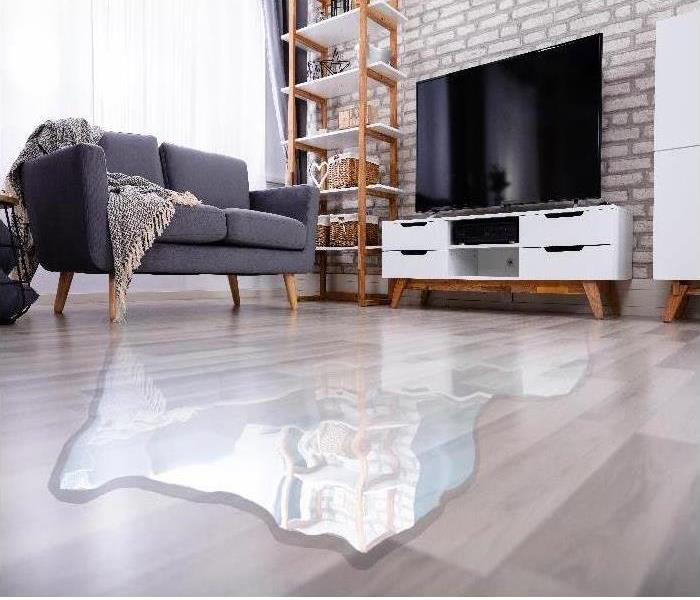 After a water loss, call SERVPRO of Skagit County at (360) 873-8744 to restore your property to its preloss state.
Contact SERVPRO Restorers in Burlington to Handle the Water Damage in Your Residence
When you notice a broken pipe in the kitchen, fixing it yourself or ignoring it can be tempting. However, the water can slowly sip into various surfaces causing mold growth and severe damage to the structure. Therefore, acting fast by engaging with certified restoration experts in Burlington, like SERVPRO technicians, is essential to save your property.
Are You Experienced in Water Damage Repair?
Our team can use approved and the most advanced equipment to handle the water damage in your Burlington residence. We are among the water restoration companies that have been in business for decades. We have seen and fixed every kind of water damage imaginable during this period. The common causes of water damage we come across in homes include:
What Does Your Water Damage Restoration Process Involve?
Our team can take several steps to restore your home, depending on the severity of the water damage. Some of the things we do when restoring water damaged homes include:
Mold Cleanup and Prevention
We begin the mold cleanup procedure by locating any leaking pipes, which could encourage more mold growth. Our technicians also check areas with poor ventilation to avoid condensation, which can lead to mold growth. We can examine the areas close to your windows and doors to ensure efficient ventilation.
Dehumidification
This is where we dry mold-causing moisture in the affected property. Our technicians can identify the source of water damage by using sophisticated equipment. For instance, we can use a thermal imagining camera to create a moisture map. This can help us to determine the best tailor-made drying strategy to ensure efficiency. We can use conventional refrigerants alongside fans to increase the airflow in the affected property. The equipment increases the evaporation rate in the affected items and the structure, enhancing the drying process.
Deodorization
Odors can persist even after cleaning and drying your property effectively. However, we can use odor removal products to combat the odors and get fresh air into your property. Our SERVPRO technicians can use a photocatalytic oxidizer to do away with the smells. The equipment shines ultraviolet rays on surfaces and produces hydroxyl radicals. It oxidizes and breaks down odors into carbon dioxide, leaving your property with fresh air.
After a water loss, call SERVPRO of Skagit County at (360) 873-8744 to restore your property to its preloss state. We're Faster to Any Size Disaster.