SERVPRO's Water Damage Restoration for Mount Vernon Businesses
4/23/2023 (Permalink)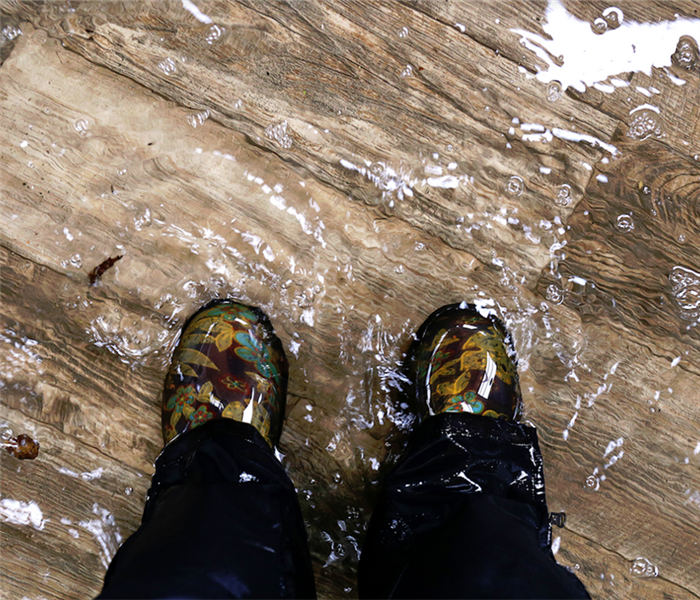 When a water damage issue affects your business, time is of the essence. Contact our certified team for effective commercial water damage remediation.
Establishments in Mount Vernon Rely on SERVPRO for Water Damage Restoration
Water incidents are one of the most common reasons for damage to commercial properties. If water damage restoration of your Mount Vernon commercial space does not happen fast, it can leave a lasting impact. A neglected water issue can quickly get out of hand and even force business closures, leading to substantial financial losses.
Hiring experienced restorers like SERVPRO for water damage restoration of your Mount Vernon commercial property is the best way to prevent it from becoming a disaster. SERVPRO techs work hard to ensure that the restoration process does not interfere with your business operations as much as possible.
The Role of Heating and Cooling Equipment in Commercial Water Cleanup
Heat plays an essential role in speeding up the drying rate. SERVPRO techs implement various heat drying technologies to create an ideal dying condition. We use several types of heating equipment during commercial water restoration, including:
Indirect-fired furnaces utilize a heat exchanger to warm up the drying air before sending it into the drying zone of the building. As indirect furnaces are placed outside the structure, they cause the least business disruptions.
Portable electric heaters direct heat toward particular areas of a building rather than heating the entire airspace.
Direct expansion (DX) units can provide heating and cooling, and SERVPRO techs use these systems in commercial buildings with severe water damage. DX units can deliver humidity control while aiding in temperature control. They can preheat or precool the air entering a large desiccant dehumidifier and also heat or cool the air leaving a large desiccant. DX units provide a stable temperature control source over other heating and cooling units.
Call SERVPRO of Skagit and Island Counties at (360) 873-8744 to speak with one of our experts regarding your water restoration needs.